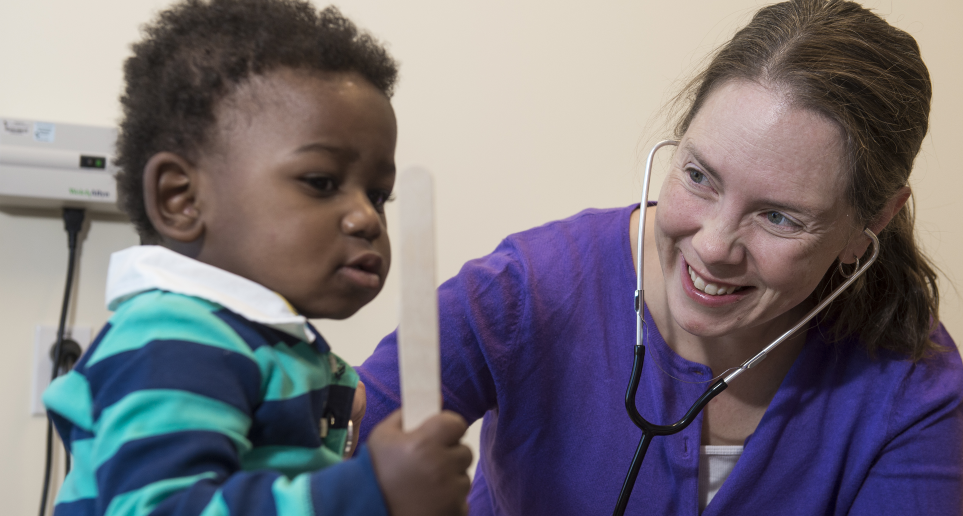 Pediatric Care Network with Children's Hospital Colorado
The Pediatric Care Network with Children's Hospital Colorado helps improve children's lives with high-quality, coordinated care. This network is a community-driven, highly innovative model that is actively reforming care for kids.
Pediatric Care Network: Leading the Transformation of Children's Healthcare
As a clinically integrated network (CIN), the Pediatric Care Network is a partnership between independent pediatric healthcare providers and Children's Colorado to improve clinical outcomes while minimizing costs. We establish care guidelines and best practices to help providers deliver the best possible care for children.
Created by physicians and Children's Colorado in 2017, the PCN helps pediatric healthcare providers prepare and provide leadership for the future of healthcare by establishing pediatric care guidelines, best practices and utilizing data and analytics to evaluate and improve outcomes.
Our network is integrated with Children's Colorado, recognized as one of the top 10 pediatric hospitals in the country, according to U.S. News & World Report. We are also ranked as the number one children's hospital in Colorado and the mountain region. Together, we are preparing for a shift in healthcare from volume to value-based care, with a focus on population health.
Benefits of Pediatric Care Network membership

Advanced medical home
Team-based care led by primary care providers with access to Quality Coaches, supporting well-child care, immunizations, asthma, behavioral health and other initiatives. Coaches are able to provide individualized practice support around operations and performance.
Population health management
Our team promotes advancements in care coordination through data analysis, development of work flows and EHR integration. We address social determinants of health (SDoH) and other barriers to health through health navigation and connections to community resources to improve the health of the patients and families we serve.

Collaborative community
We are a network of local and regional pediatric providers, specialists and hospital leadership. Providers are able to engage in co-management programs including Developmental Pediatrics and Behavioral Health, as well as MOC portfolio activities.

Advocacy
We are advancing health for pediatric lives through community partnerships and working with Medicaid and commercial payers. The PCN creates avenues and develops partnerships with private and public entities in Colorado to advocate for the pediatric lives in our communities. The PCN will continue to advocate to improve the lives of the children we serve.

Contracting
Our contracting team manages performance in three value-based contracts with major commercial payers, while consistently advocating for pediatric-specific value-based initiatives to realistically evaluate our practices.

Data and reporting
Robust standard reporting suite and patient lists are available to all member practices, including provider-specific data around each quality program. Additional ad-hoc reporting is available through a multitude of state and payer databases for practices.
What our members are saying